Spare parts
We provide high-quality spare parts for your braiding machines for example:
Inner Wheels & Sliding Shoes
Level Arm Stands & Level Arms
Wire Guides & Protection Caps
Teeth Stones & Caps
Electrical & Mechanical Lubrication Pumps, Replacement Motors
Couplings & Gears & Breaks
Sensors & Encoders & Broken Wire Detectors
Here you can find a small selection of our program:
(For a larger view click on the image)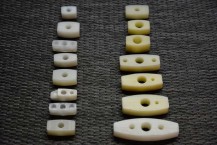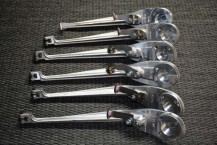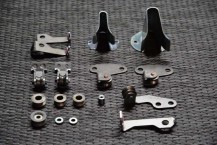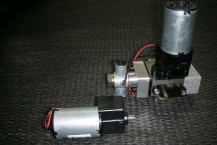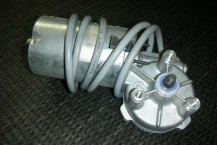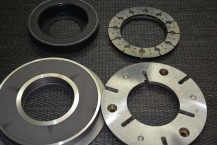 Bobbin Carrier
We repair you old used bobbin carriers. After wards they good as new ones. Alternative we can offer complete new bobbin carriers. Also we can offer wire deflectors, break discs, bayonet locks and bobbin carriers body's from steel.(This are a good alternative for the DF aluminum body).
Here you can find a small selection of our program:
(For a larger view click on the image)